We, at The Eminent Group, have built a strong reputation in facility management for going that one step further on our clients' investments. Making the right choice is extremely important when contracting a business who will take care of your building. This decision can have a considerable effect on the building's future capital growth for investors and your clients. Furthermore, choosing the right company who is proactive and works well with Strata Managers to ensure that the client satisfaction is paramount to any business relationship.
Our staff is one that we have hand-picked and vigorously trained, taking the time for both theory training and on the job training. Whether your Commercial Cleaning services, Ground Maintenance, Strata Cleaning or Building Management in Sydney require a crew six days a week, once a week or a program that is customised to your special needs, we assure you that we will provide outstanding facilities in all these sectors that include weekly reports and constant quality control checks that are performed by our supervisors at The Eminent Group.
We Understand the Reflection of Your Company Makes the Difference to Your Customers
At The Eminent Group, we understand that the cleanliness of your building, whether you opt for Strata Cleaning or Commercial Cleaning, Grounds Maintenance or even Building Management are the reflection of your company. All our experts are professionals that clean, polish, build and maintain your Strata, Ground or Building to an outstanding level, leaving you and your business with the best impression your company deserves from your customers. Our business is keeping your business immaculate and well maintained.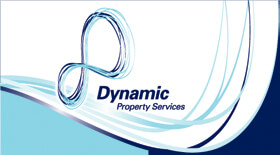 Services
REVERE | 1-3 Dunning Ave, Rosebery ( 61 Brand new luxury Apartments & 4 Commercial lots ) Sarraf Strata - Building Management - Cleaning - Grounds Maintenance

Kew | 17-25 Boundary Street, Roseville | 65 Luxury Brand New Apartments Sarraf Strata - Building Management - Cleaning - Ground Maintenance

The Dickson | 1 Pavillion Drive Little Bay | 42 Luxury Apartments, Heritage Listed Dynamic Property Services - Building Management - Cleaning - Grounds Maintenance

Fujitsu Commercial Cleaning
Vision Statement
"We believe in innovating Communication systems as new technology develops that will repeatedly change as we will grow more over the years. We value our clients as much as we value our works. We are not just a vision of your future- we are your future. The Eminent Group envisions a Clean World, providing the ultimate solutions to you"
Mission Statement
"The Mission of The Eminent Group is to provide the best Facility Management in the Industry and to produce an immaculate property that speaks out your personality. We are here to provide our distinguished clients with the premium service at the right price. Our well-trained, friendly and reliable employees would render every assistance you would require and help to retain your property in the cleanest manner possible."
Contact Us Today
The Eminent Group offers property owners the option to contact us at our direct line, or through our web page. To contact us through our web page, please complete our handy online form found at the top right of this page. We will respond immediately to assist you with your enquiry. Whether a question, to discuss our services, or to schedule cleaning services Sydney, please contact us today!
Call us at (02) 8331 9852
Fill out our "Enquire Now" form
Satisfaction Guaranteed With All Services
At Eminent, we value consistency in quality.  Unlike some other service providers who fluctuate between having good days and bad days, we strive to output our best work no matter if it's carpet cleaning or high pressure cleaning. 
We thrive on customer satisfaction, and if you express your dissatisfaction then we'll send the team back right away.  We are comprised of diligent, attentive and tenacious individuals that are unsatisfied with providing a lacklustre clean.  That's why we have the confidence that after we're done, you're satisfaction is guaranteed.  We don't aim to just meet expectations, we aim to soar far above it.